Coca-Cola
––#ShareTheMagic

TikTok can be a powerful place, what with all the dancing, the joking, the cute animal videos that make you go uwu. But when Coca-Cola wanted to launch their first-ever campaign on the platform, we decided to dig a little deeper. We realized that BIPOC creators on TikTok rarely receive the recognition and endorsements they deserve for their original content—something that a brand as big as Coca-Cola could actually make a positive impact on. So we did. Check out the case study to see how.

CD: Daniel Cobb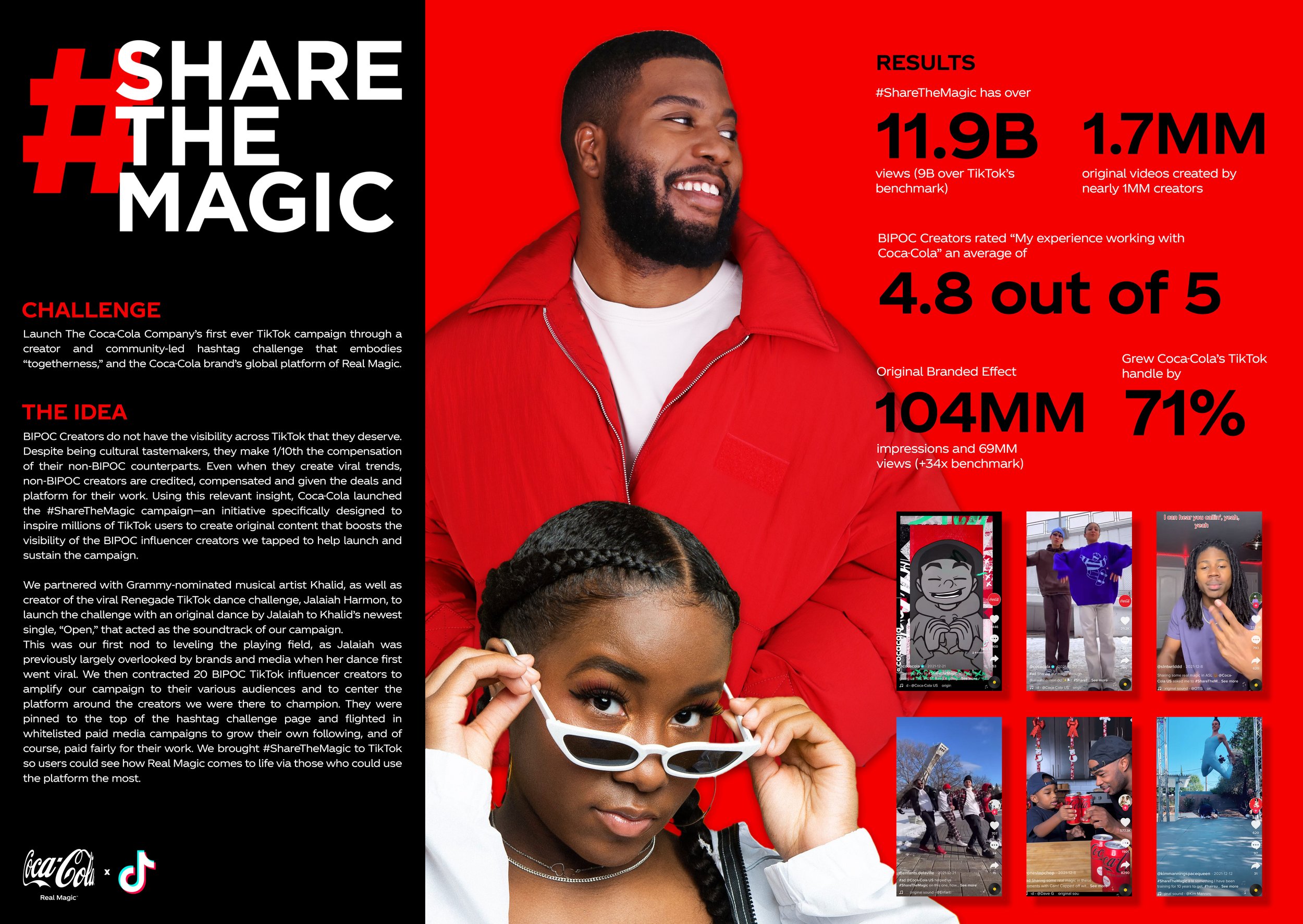 ––Coke With Coffee
We commissioned visual artist Loe Lee to create whimsical worlds that reflect the little pick-me-up you can get from Coke With Coffee.





––Coke Zero Sugar
We tapped creators Cindy Suen, Sam Stucky and Taymations to create "Watcha Watchin'," a brief content series integrating Coke Zero Sugar's new label and formula into various use occasions, from gaming to movie night to snowboarding. Each one explores a different visual genre based on our creators' expertise.





––Coke x Olympics
With limited time and investment for the 2020 (really 2021) Olympic Games, we worked with animator Sam Stucky to create these pieces that seamlessly represented each of Coca-Cola's US athletes across a variety of sports. A nifty solve when all our athletes were under complete social and digital lockdown to focus on their final weeks of training.